St. Agatha's Prayer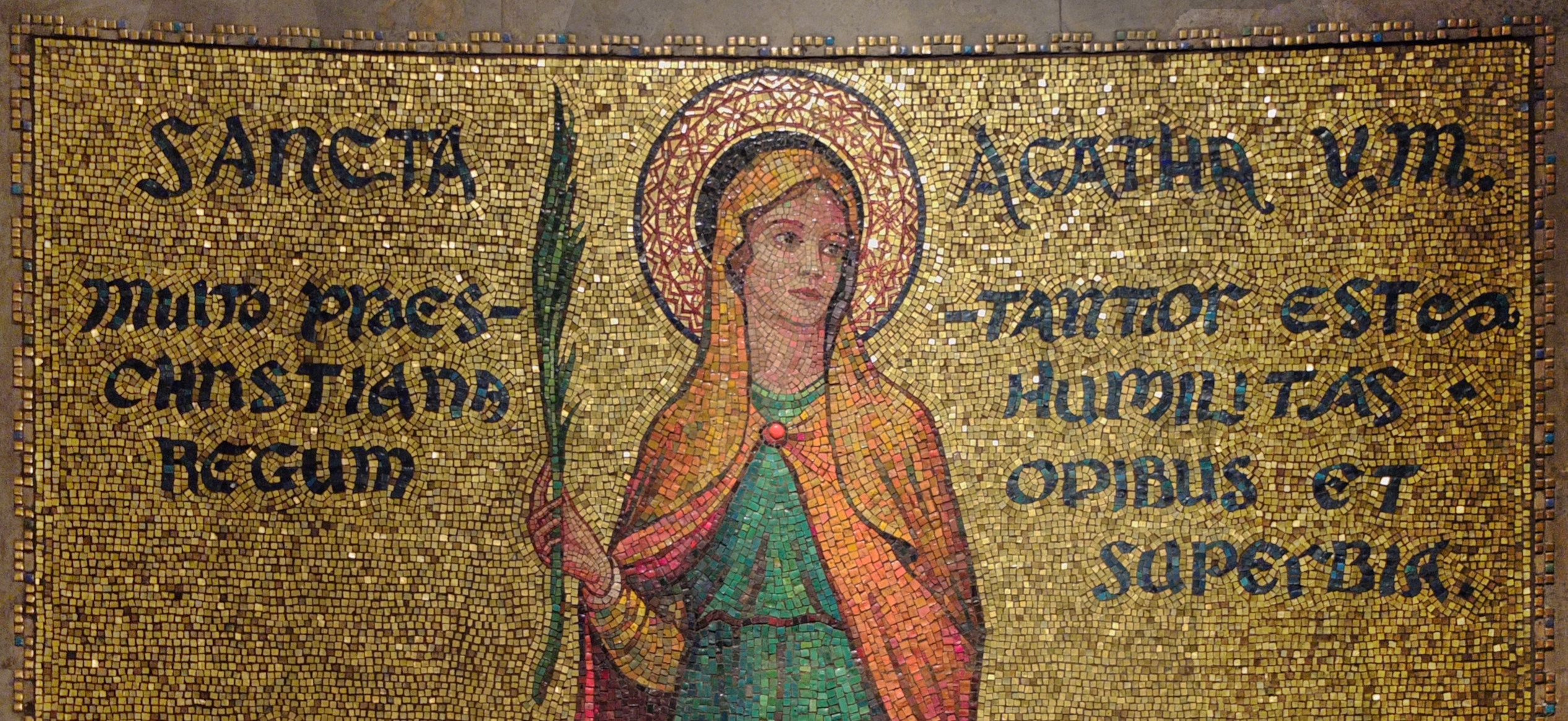 (see also St. Agnes' Prayer)
The National Shrine of the Immaculate Conception has a church in its basement that I much prefer to the glorious, vaulted, cathedral-like main church. It doesn't hurt that one of the most beautiful masses I ever attended was there. Around the crypt church's main altar are a number of side altars, each dedicated to an early Roman martyr who is depicted in a mosaic along with a Latin verse.
✝

Many of them, perhaps all, appear in the proper texts of the Liturgy of the Hours on the saint's feastday.
When I first visited a quarter century back or so, I went around and read them and found most of them inspiring. St. Agatha's prayer might be a bit provocative in this day and age even among Christians:
Multo præstantior est christiana humiltas
regum opibus et superbia. Christian humility far excels
the wealth of kingdoms and pride.